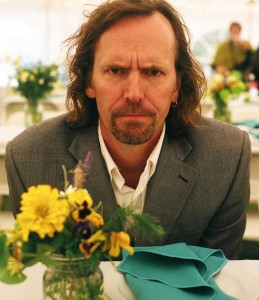 Lloyd first made a name for himself as lead singer, guitarist and songwriter with The Cheer, an adventurous late-80s Winnipeg quartet. The band's Bob Rock-produced single "Shot With Our Own Guns" gained the band college airplay and a following in Canada's emerging indie music scene. The experience also got Peterson hooked on the creative possibilities of the recording studio.
He spent the early 1990s operating a home studio (recording Crash Test Dummies, The Wyrd Sisters, Luke Doucet and others) as well as producing concert and studio sessions for CBC Radio. In 1994 he co-founded Private Ear Recording. For 12 years this renowned Winnipeg studio became the location of choice for many of Canada's best artists, engineers and producers. During that time Lloyd engineered, produced and/or performed on an impressive list of albums by such artists as The Weakerthans, The Wailin' Jennys, James Keelaghan, Nathan, Big Dave McLean, and many many more (see Discography).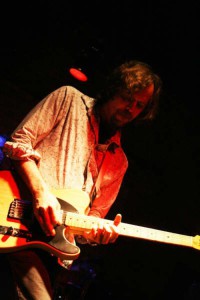 In 2007 Lloyd made the move to Wonder Dog Recording. Recent recording projects include JP Hoe, Oh My Darling, James Keelaghan, Los Lobos, Cara Luft, The Dust Poets, Henry Kaiser and many more. He is also working on his forthcoming solo album "Nothing-esque", co-writing new material, building a studio expansion, and touring with a variety of performers. His versatility – he plays guitar, keyboards, lap steel, bass, banjo and mandolin – keeps him in demand in the studio and on tour.
Over the years Lloyd Peterson has explored many different roles – producer/engineer, songwriter, performer, studio owner – and many genres of music. It's an ongoing quest to keep the sounds flowing and the artist happy.